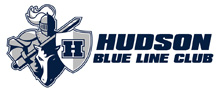 Girls High School 2023 Summer Camp
We're excited to launch registration for the 2022 Hudson Raider Hockey Summer Development Camp in partnership with the Hudson Hockey Coaching Staff. All incoming 8th graders through current High School Players are encouraged to participate.
All players must be High School eligible for the 2023-2024 or 2024-2025 seasons.

All players must register with USA HOCKEY in order to participate.

On-Ice fee ($225) must be paid in full to complete registration.
Camp Objectives
Improve basic hockey skills of each participant (skating, shooting, stickhandling, passing, checking)

Camp will be led by the High School coaching staff
Below are tournament dates:
June 16th-18th Lakeville Tournament (Varsity) Ames Ice Arena Lakeville, MN
July 7th-9th BRC Summer Tournament (JV and Varsity) United Civic Center, Baldwin WI
July 28th-3oth Simley Scrimmage Fest (JV and Varsity)
The Grove Ice Arena Inver Grove Heights, MN
Below are on-ice sessions at Gornick:
Tuesday 6/13 4:00pm-5:30pm
Thursday 6/15 4:00pm-5:30pm
Tuesday 6/20 4:00pm-5:30pm
Thursday 6/22 4:00pm-5:30pm
Tuesday 6/27 6:15pm-7:45pm
Thursday 6/29 6:15pm-7:45pm
Tuesday 7/11 4:00pm-5:30pm
Thursday 7/13 4:00pm-5:30pm
Tuesday 7/18 4:00pm-5:30pm
Thursday 7/20 4:00pm-5:30pm
Tuesday 7/25 6:15pm-7:45pm
Thursday 7/27 6:15pm-7:45pm