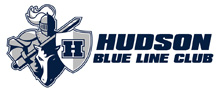 HHA Pizza Form
Support Hudson Hockey Association's Pizza Fundraiser!
PLEASE NOTE: Pizza pick-up is on Jan 15th, 2024 from 5pm-6:30pm at WILLOW RIVER SALOON.
IMPORTANT: Your order will be under your NAME and HUDSON SPECIAL HOCKEY! Please make sure whoever is picking up your order on Jan 15th at Willow River Saloon from 5-6:30pm has this information!