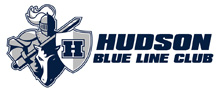 Adapted Hockey Registration
Hi Hudson Special Hockey Families-
The 2023 Hudson Special Hockey season is just around the corner. We're looking forward to seeing your athletes take the ice!
Below are the dates for the 2023 Hudson Special Hockey Season:
Sunday, March 5th- EQUIPMENT PICK-UP ONLY: Drewiske Arena Anytime between 5-7pm (There will be NO ICE session on this date! We will assist athletes with getting their equipment to use for the season. Players will be given a bag of rental equipment to use for the season. We will collect the rental equipment at the last ice session.)

Sunday, March 19th - 2:45pm-3:45pm

Sunday, March 26th - 2:45pm-3:45pm

Sunday, April 2nd - 2:45pm-3:45pm

Sunday, April 16th- 6:10pm-7:10pm
Sunday, April 30th- 4:00-5:00pm
Sunday, May 7th- 5:10-6:10pm
A few changes to note for this season:
1) In an effort to minimize congestion in the arena lobby, we're asking that athletes arrive at the rink dressed as much as possible so they only need to put their skates and helmet on when they arrive at the rink. We will provide equipment instructions/training at the fitting.
2) Our team will officially be registered through the American Special Hockey Association. We will have information available on how to complete your athlete's registration at the equipment fitting. Please make sure you've completed this task prior to the first on-ice session on March 19th.
3) The cost for participation is $25. Checks payable to Hudson Hockey Association with Hudson Special Hockey noted in the memo (all funds go directly back into our program).
If you have any questions please don't hesitate to ask! Questions can be directed to:
Rylan Schultz- hudsonspecialhockey@gmail.com
or
Jamie Schultz- info@jamieschultzdesigns.com • 651-341-4098 (feel free to text)
Thanks,
Hudson Special Hockey